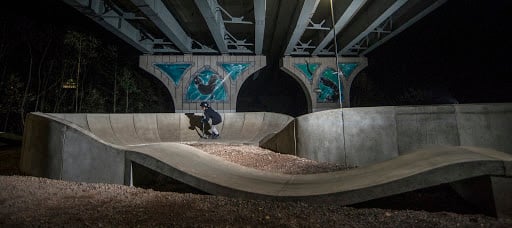 An individual rides a PARKITECT concrete modular pumptrack under an overpass in Newbridge, UK.
Obesity is one of the biggest health epidemics of our time. The sad truth about this global problem is that there is no easy solution. If you are a public official or develop public play spaces, this is probably one of the most difficult issues on your to-do list.
Though there is not a singular solution to the obesity problem, we have a strong argument demonstrating how bike parks, pumptracks and cycling benefits the health of your community. Here are three powerful ways they help.
Feel the burn: Pumptracks - and cycling - provide effective workouts for controlling weight.
Riding a pumptrack is fun and gets your blood pumping. Specifically, the Compendium of Physical Activity, an evidence-based method for estimating exercise intensity, depicts the benefits of a pumptrack.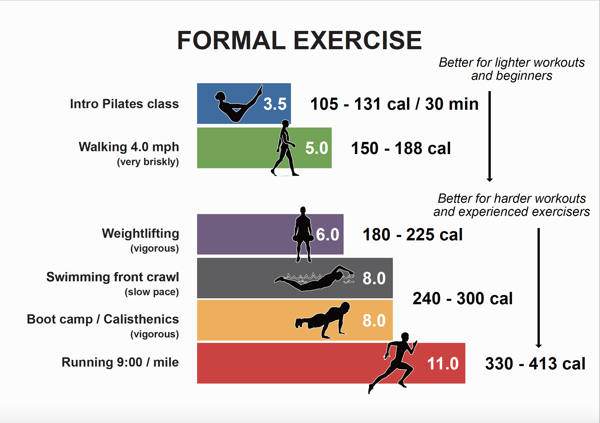 A pictogram demonstrating different exercises and their MET equivalent. We estimate riding a pumptrack is 8.5 METs.
The compendium calculates METs (metabolic equivalent of task or calorie-burning) for different physical activities. On the low-end, a unit of one is the equivalent of sitting, while 18 METs is equal to running at 10.9 MPH. While riding a pumptrack is currently not listed in the compendium (we contacted them and to our great excitement they added a placeholder for it for the next update), we can review similar activities to estimate the burn. Assuming that a good approximation for riding a pumptrack is BMX riding, the MET is 8.5, so you can feel good that enjoying this recreational activity will also break a sweat, and help keep your weight in check.
We were referred to the compendium by Dr. Anne Lusk of Harvard's T. H. Chan School of Public Health, who studies bicycle environments and their association with many topic areas, like weight control. When we solicited her feedback on the topic, Dr. Lusk shared some stats from one of her studies, "From a cohort with 18,414 women, we learned that slow walking did not control weight gain and 50 percent walked slowly. Brisk walking controlled weight gain, but only 39 percent walked briskly. While only a small percentage biked, the bicyclists controlled weight gain."
"Many studies have encouraged people to get off the couch and walk but, if they walk slowly, they will gain weight. If they bike, they will control weight."

-Dr. Anne Lusk, Harvard T.H. Chan School of Public Health
We can also look to the experience of Daniel Krieger, who wrote an article for the New York Times about his exhilarating and exhausting experience with a neighborhood pumptrack, "After one lap, I was surprised by how strenuous it was." During a break, he commiserates with 14-year old Campbell Sorenson, who attests that compared with regular cycling "pump track is like running hurdles versus cross country.'" The article concludes by sharing the experience of Harold Griffin, another rider in attendance. Griffin, who raced competitively for BMX as a teenager, credits the pumptrack with returning to competitive racing and shedding 15 pounds.
Physical activity is important to fight childhood obesity, and bicycle play spaces are magnets for youth.
Getting kids active is an important component of preventing and addressing childhood obesity. While pumptracks are enjoyed by people of all ages, they are particularly attractive to children - from preschoolers to teenagers. In a study conducted in 2014 in Copenhagen, 78 percent of the users of newly installed bicycle playgrounds - which all included pumptracks - were children. The bicycle playgrounds averaged 63 percent active users (defined as activity more vigorous than an ordinary walk), compared to two other play parks that recorded 30 percent and 13.2 percent active users. These findings led the researchers to conclude, "This indicates that the bicycle playgrounds are indeed very successful at attracting active users, even when comparing them to other green space elements aimed at active use, e.g. basketball courts."
Watch kids enjoy a popular bicycle playground in Bentonville, Arkansas featuring, of course, a PARKITECT modular pumptrack.
The positive impacts of bicycle parks are also evident through the Bikes in Schools program in New Zealand. Participating schools install various bike tracks on campus that include pumptracks. The program has been well-received overall, and in one study researchers found that for all participating schools, the percentage of obese children dropped over the course of one year, going against a national trend.1
Pumptracks are accessible and convenient for exercise.
Public policy makers and recreation managers are charged with building healthier communities.
Their challenge is to develop ample and accessible exercise opportunities because they understand the importance of play in childhood, and also know that barriers (i.e. a closed pool) cause people to abandon a workout. For children specifically, it's important that communities provide access to safe and exciting public play spaces.
A pumptrack is a perfect environment that encourages natural play while getting physically fit. For example, we installed a pumptrack in a small town in Switzerland (pop. 6,800), and recorded data during a seven-day period about the usage of the pumptrack.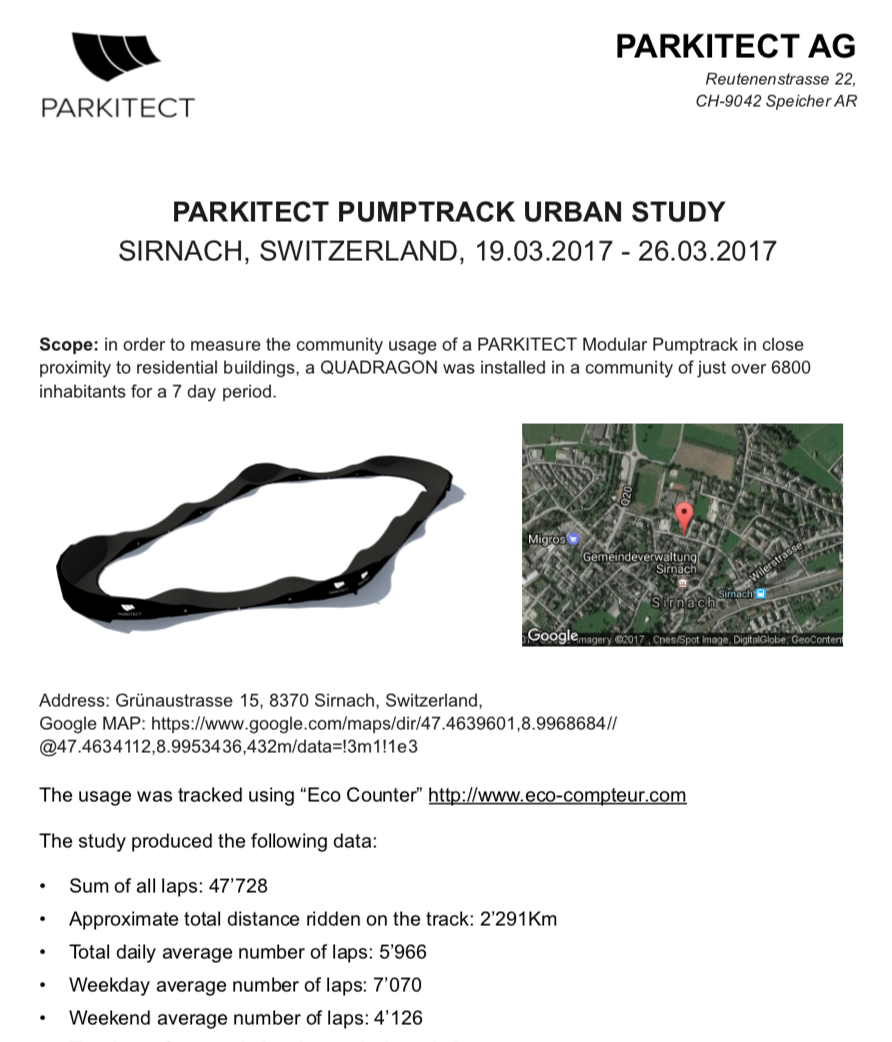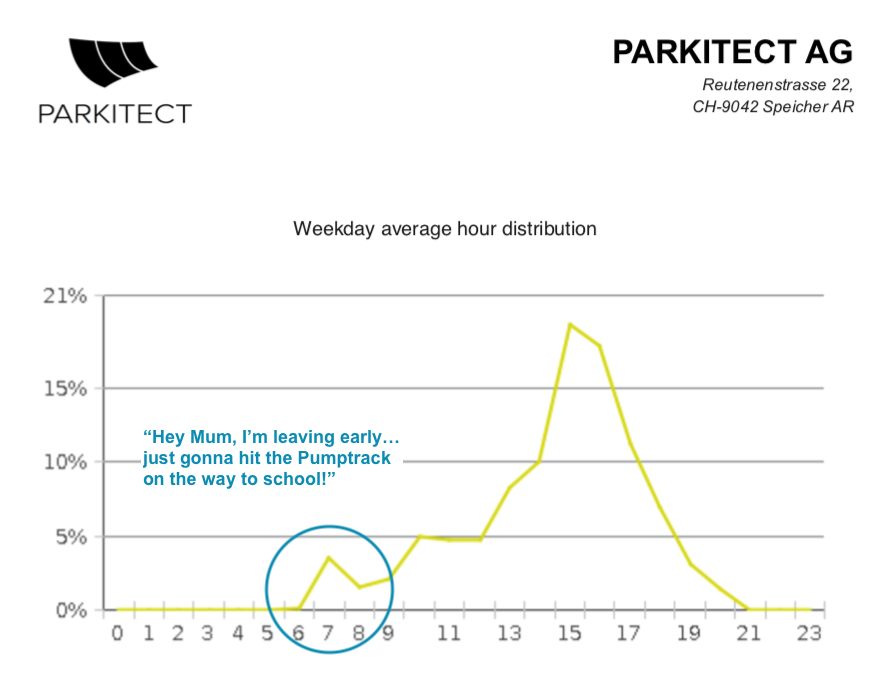 PARKITECT studied the useage of a pumptrack installed in Sirnach, Switzerland. We were excited to notice the peak in visitors early in the morning.
One of the most interesting outcomes was the peak in visitors in the early mornings. We learned that children were actually getting up early to hit the pumptrack on the way to school!
We recommend installing pumptracks near central locations and in close proximity to children, but people will go out of their way to visit a pumptrack. Revisiting the Copenhagen study, researchers were surprised to discover that many visitors had traveled 10 - 20 minutes, passing parks that were closer, to take advantage of a pumptrack.
We've seen this same behavior in our customers' experiences as well. When we installed a pumptrack in Bergen, Norway, the city started experiencing issues because users, primarily teens, were crossing town to reach the park with the pumptrack. They wound up ordering and installing seven additional pumptracks around the city to eliminate this issue!
Bike parks, cycling and pumptracks are catalysts for a fitter world.
Solving the global obesity epidemic is a complex problem, but being active is critical to its solution. If we expand opportunities and nudge people closer to activities and sports they want to do, we improve our chances for success.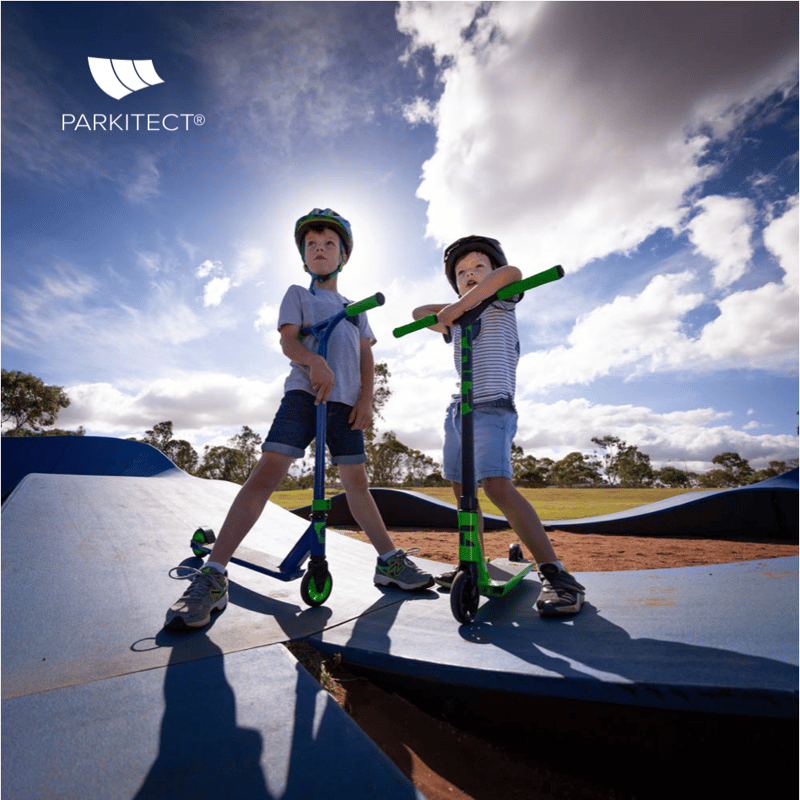 Bike parks and pumptracks are inclusive and accessible public sports facilities where people of all ages and skill levels can get in shape. They are a unique alternative to traditional play spaces, providing a new opportunity for individuals to explore fitness interests. It's exciting to see a trend towards more bike parks and pumptracks. They, along with cycling, add great value to the public health of their respective communities, and we'll continue to monitor their reception and prevalence across the globe, especially as it pertains to their impact on obesity.
What is your experience with bike tracks, pumptracks and bicycling? Have you been impacted personally by these activities and facilities, or has your community? Let us know in the comments.👇
---
1 Maclaren, Forrest & Marshall, Final report on the 2012 Bikes in Schools project, 2013, Eastern Institute of Technology